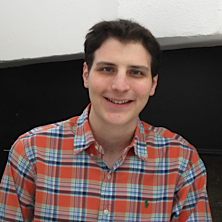 Adam wears a lot of hats at OnCourse. He can do a little bit of a lot of things and frequently does so throughout the day. From testing, to debugging to tweaking PSDs – Adam is learning what it takes to execute large projects from start to finish.
He is a recent graduate of St. Edwards University in Austin, TX with a BS degree in Marketing Research. Adam's previous experience is in website development, HTML writing, and market research for a couple of start-up firms in Austin and a family-owned business in Houston.
Adam is a huge fan of college football and listens to classic rock music.